Friends of Raymond communicates with members
and the public through:
Posts to the website

FORward newsletters via email and posted on the website

Friends of Raymond Facebook posts

Direct emails to our members

Direct email responses to questions or feedback from anyone
If you would like to receive an emailed FORward Newsletter, please send us your email address at this link: [email protected].
Click the links below to open newsletter editions:
Friends of Raymond received an Award of Merit
The Mississippi Historical Society held its annual meeting March 10–11 in Hattiesburg to honor its 2022 award winners, including the best Mississippi History Book of 2021, the lifetime achievement award, teacher of the year, and awards of merit.
Friends of Raymond received an Award of Merit for providing funding to secure almost 44 acres at Raymond to preserve land at the site of the Battle of Raymond in 1863.
Significant Gift Bequeathed to Friends of Raymond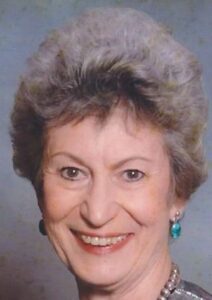 Raymond native Mary Will McKenzie, a world-renowned occupational therapist and educator, recently bequeathed a significant gift to the Friends of Raymond.

"We were so honored that Miss McKenzie remembered Friends of Raymond in such a generous and meaningful way," said Friends of Raymond President Eric Bobo. "Her parents, Mary and W.M. "Mac" McKenzie, were beloved educators in this area. Her gift will contribute to the success of future Friends of Raymond community projects," he said. "The W.M. McKenzie Arena at Hinds Community College is named after her father, who taught agriculture at Hinds from 1930 to 1966. Her mother Mary taught English at Hinds for 33 years," he added.
Mary Will McKenzie was born in Raymond, Mississippi in 1936. She received her Bachelor of Science in Occupational Therapy at Washington University in St. Louis, MO in 1959. Her forty years as an Occupational Therapist afforded her the opportunity to work in various facilities, states and countries. She returned to her home state of Mississippi in 1974 and helped establish the new Mississippi Methodist Rehabilitation Center in Jackson, Mississippi, and the Occupational Therapy Department.
Mary taught and trained many occupational therapists through the years and thus greatly advanced the practice of occupational therapy in rehabilitation. She coauthored articles and a book on rehabilitation topics. While in Mississippi in the late 1970s, Mary helped found the Mississippi Occupational Therapy Association. In 1990, she was awarded the ACRM Distinguished Member Award for her service and contributions.
Mary traveled extensively in Europe, enjoyed cruising and scuba diving in Belize and Bonaire. She retired to Cape Canaveral, FL in 2010, and then to a rural settlement south of Lake Nona in Orlando, FL. Not content to be idle, she trained as a Master Gardener through the University of Florida Extension service. She most recently lived in a Winter Park, FL retirement community participating in many activities there until her death.
"We truly appreciate Miss McKenzie's gift. Without the generosity of donors like her and the services of our volunteers, it would be impossible to carry out our mission of maintaining and preserving the history of Raymond, Mississippi," Bobo said. "Images of Miss McKenzie and her father Mac McKenzie will be included on the soon to be completed Friends of Raymond Downtown Mural: Raymond, Then and Now," he added.
Friends of Raymond is a 501(c)(3) non-profit organization operating as an all-volunteer organization dedicated to historic preservation of the Battlefield, improvement, preservation and maintenance of historic sites in the Raymond area. Donations may be mailed to: Friends of Raymond, P O Box 1000, Raymond, MS 39154.